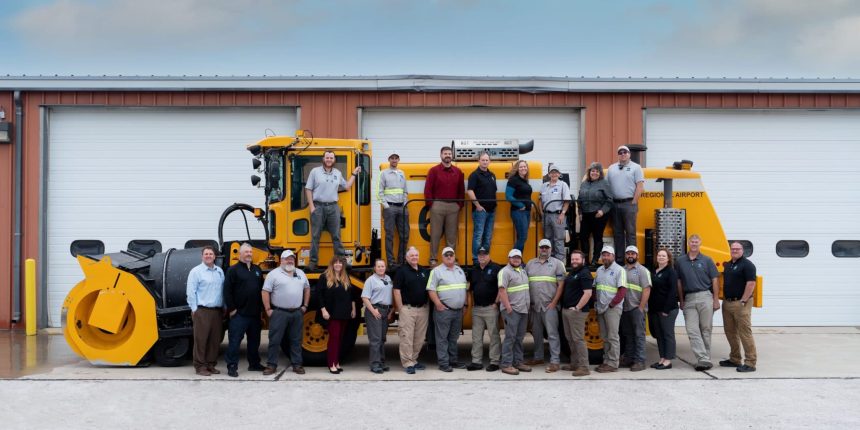 With great benefits and a fun work environment, you can take your career to new heights at the Rapid City Regional Airport.
For full-time employees, the City of Rapid City offers employer-paid health insurance premiums, 6% employer-matching retirement, life insurance benefits, short-term disability and generous vacation and sick leave time off.
Airport Full-Time Positions
Landside Maintenance Technician 1
$16.97 Hourly + Benefits
The Airport Landside Maintenance Technician performs all aspects of custodial duties including but not limited to; cleaning, scrubbing, sweeping, mopping, vacuuming, windows, dusting and removing trash.
Airport Part-Time Positions
Airport Ground Transportation Specialist
$15.07
Oversees daily parking operations.
Educates guests in regard to parking and ground transportation policies.
Control traffic at exits and the ground transportation island as needed.
Ages 18+
*building tenants not directly associated with City of Rapid City
TSA
The Transportation Security Administration protects the nation's transportation systems.
Transportation Security Officer (TSO)
$18.59 – $25.84 per hour – Full-time or Part-time
Responsible for providing security and protection of travelers in a courteous and professional manner.
UNIFI
UNIFI has partnered with many of the largest carriers in the United States to streamline their operations and serve customers with excellence.
Customer Service Agent
$14.20 per hour + flight benefits | full-time
Station Manager
Full-time
Ramp Agent
$13.50 per hour + flight benefits | full-time or part-time
Restaurant
For positions at the airport restaurant operated by Tailwinds Concessions call: (605) 393-8000
Gift Shop Jobs
For positions at the Mount Rushmore Memories Gift Shop call:
(605) 791-6868