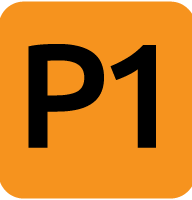 P1 Furthest lot from terminal
Up to 30 Minutes: Free
Each Hour: $2
Daily Maximum: $10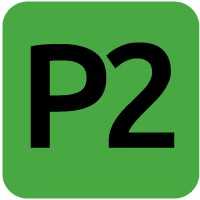 P2 Closest lot to terminal
Up to 30 Minutes: Free
Each 30 minutes: $2
Daily Maximum : $14
Push the button on the screen to receive a printed ticket. The gate will open and you may enter the lot.
Upon your return, just scan your ticket at the exit and pay with a credit card.
Do not leave your parking ticket in the sun!
Cash or card is accepted inside the terminal at the kiosk. Conveniently located at the bottom of the escalator.
Scan your ticket, then pay with cash or card. You will receive a receipt that you can scan when you depart the lot.
Cash is only accepted at the kiosk inside the terminal.
Monthly Local Employee Parking
Accessible Parking
All parking facilities are owned by Rapid City Regional Airport which offers accessible parking options. In both lots, accessible spaces are located near the walkways.
Sturgis Rally Truck Parking
If you are a transport company for the Sturgis Rally and would like to park at the airport, pre-registration is required. Please complete the application and submit to: airportparking@rcgov.org The cost to park in the Rally Truck Lot is $200.00 per truck.
Please complete the following form, a staff member will reach out to you shortly.
Rapid City Regional Airport "RAP" provides parking for authorized
employees working at RAP. Parking is provided to employees of those agencies that reside in the airport terminal or as authorized by the Airport Board "Board". Employee parking is offered on a space available basis.
The Rapid City Regional Airport "RAP" provides parking for authorized
commuters who routinely fly to/from RAP. Parking is provided to commuters who are employees of airlines and other aviation related entities that reside in the Rapid City area. Commuter parking is offered on a space available basis