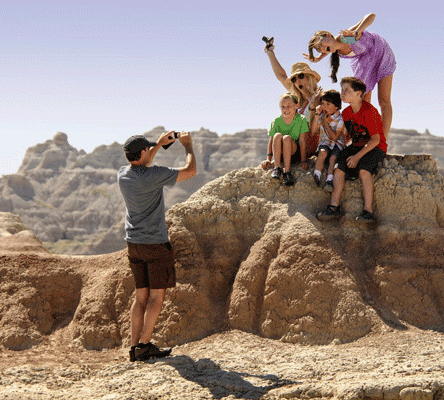 Explore the Black Hills and Badlands
Get ready to visit historical monuments like Mount Rushmore and Crazy Horse Memorial, see the Old West come to life in historic Deadwood, and experience plenty of brag-worthy encounters with nature-where else can you say you were caught in a traffic jam because a herd of wild buffalo decided to cross in front of your car?
Curbside Taxi Services are available.
Available July – August 2023
Fly and ride directly from the terminal with the nation's largest motorcycle rental company—Eagle Rider.