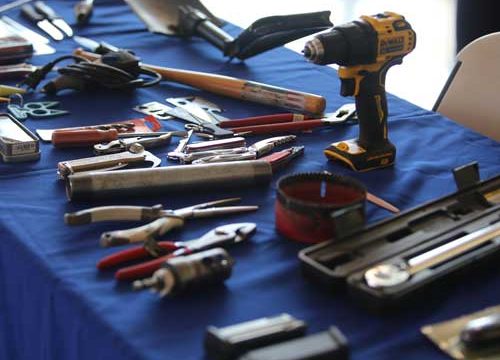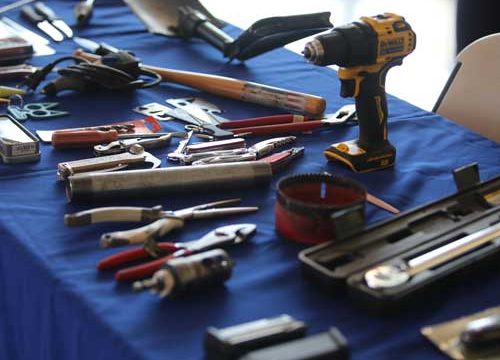 TSA items prohibited in carry-on luggage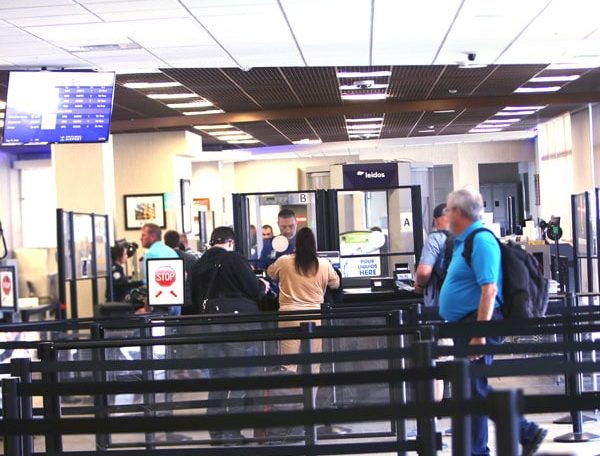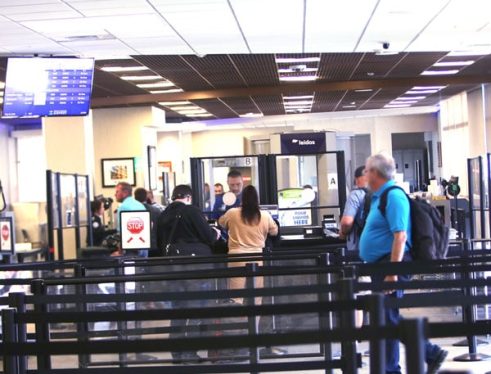 The The Transportation Security Administration (TSA) is prepared for a busy summer travel season with anticipated passenger volumes that match and may occasionally exceed those of 2019 for the first time since the pandemic began.
The continued recovery from the low travel volumes during the pandemic may require more patience and planning than was necessary before 2019. Checkpoint
environments and procedures have changed.
"As travelers return to the skies, TSA is prepared for increased passenger volume in South Dakota," South Dakota Federal Security Director Mark Heisey said. "We urge passengers to give themselves plenty of time, leave prohibited items at home, and pack a little patience for our employees and their fellow travelers –
it will go a long way."
The summer travel season, which begins in late May and extends through and beyond Labor Day weekend, covers three full months and four major holidays, which includes Juneteenth as celebrated on Monday, June 20, 2022.
For those who choose to travel this summer, follow these five simple tips to get through the TSA checkpoint quickly and efficiently.
Tip 1: Face masks are optional, but recommended. The CDC recommends face
masks for passengers aged two and older in indoor areas of public transportation and transportation hubs as an effective precaution for those who seek to avoid exposure to COVID in higher risk public spaces. CDC provides heath recommendations for domestic travel during COVID-19 and for international
travel on its website at CDC.gov.
Tip 2: Pack smart; start with empty bags. Airline passengers who pack for travel with empty bags are less likely to bring prohibited items through a TSA checkpoint. Technology and modifications help reduce the need for physical contact with TSA officers, but those who take time to come prepared for the TSA checkpoint are far more likely to avoid delay and physical contact. Check for prohibited items by using the "What Can I Bring?" page on TSA.gov.
Tip 3: Know before you go. Airports, like highways, have high traffic surges and construction delays. Plan to arrive at the airport in plenty of time to check in, check bags and complete security screening in time to avoid stressful sprints to the departure gate. At the TSA checkpoint, have a valid ID card readily available and follow the liquids rule of 3.4 ounces or less, with the exception of hand\ sanitizer, which has a temporary 12-ounce limit in carry-on baggage.
Tip 4: Contact TSA for help if there are questions or concerns. Those who are preparing to travel and may have special circumstances, considerations or general questions about airport screening can get live assistance by tweeting questions and comments to @AskTSA or via Facebook Messenger, weekdays from 8 a.m. to 10 p.m. EDT and weekends/holidays from 9 a.m. to 7 p.m. EST. You can also call the
TSA Contact Center at 866-289-9673.
TSA also offers TSA Cares, a helpline for travelers with disabilities, medical conditions and other special circumstances. You may submit a request for assistance by calling TSA Cares at 855-787-2227, weekdays from 8 a.m. to 11 p.m. and weekends/holidays from 9 a.m. to 8 p.m. TSA Cares are open 365 days a year.
Passengers may also use the TSA Cares form available on the TSA website which can be found at https://www.tsa.gov/travel/passenger-support.
Tip 5: Enroll now in TSA PreCheck® to "Travel with Ease." By enrolling in TSA PreCheck, airline passengers can avoid removing shoes, belts, liquids,
food, laptops and light jackets at the TSA checkpoint. Most new enrollees receive their known traveler number within three to five days, and membership
lasts for five years. In April, 94% of TSA PreCheck passengers waited less than 5 minutes.
For additional information about security screening or more travel tips before a summer trip
The Transportation Security Administration was created to strengthen the security of the nation's transportation systems and ensure the freedom of movement for people and commerce. TSA uses an intelligence-based strategy and works closely with transportation, law enforcement and intelligence communities to set the standard for excellence in transportation security. For more information about TSA, please visit our website at tsa.gov.