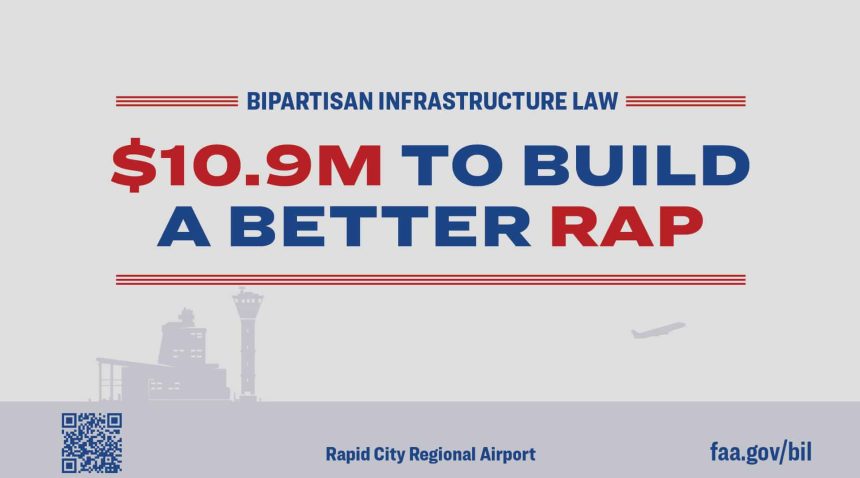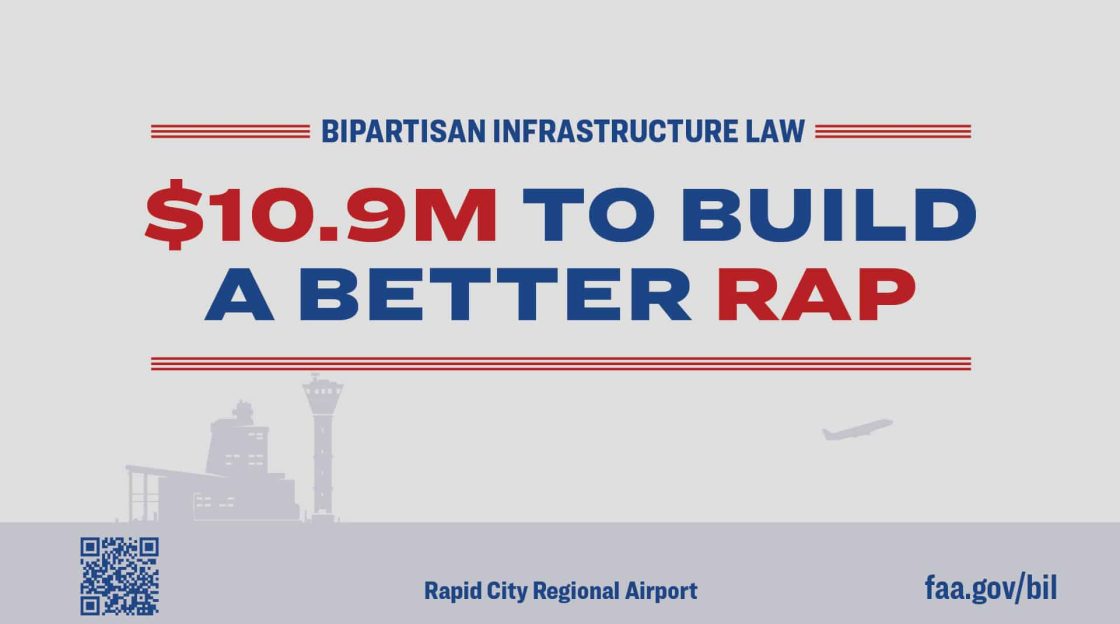 Rapid City Regional Airport Awarded $10.9 Million Bipartisan Infrastructure Law Grant
Rapid City Regional Airport will receive a $10.9 million share of over $967 million in fiscal year 2023 discretionary grants under the Airport Terminal Program (ATP), which was created by the Infrastructure and Investment and Jobs Act
(IIJA), commonly known as the Bipartisan Infrastructure Law (BIL).
The Federal Aviation Administration intends to fund 104 projects at 99 airports, focusing on terminal reconstruction, development, and accessibility; among many other purposes. In total, the Bipartisan Infrastructure Law provided a historic $25 billion to modernize our country's airport infrastructure.
This award funds a $10.9 million portion of a $58 million multi‐phased rehabilitation and expansion of the existing passenger terminal. This project consists of the expansion of the baggage makeup area to support baggage carousels, relocation of TSA checkpoint to accommodate capacity, and expansion/remodeling of the ticketing area to allow additional passenger queuing.
"This FAA funding helps meet the growing demand for air travel in the Black Hills. We are grateful for this historic investment in local infrastructure," said Rapid City Regional Airport Executive Director, Patrick Dame.
Rapid City Regional Airport is the only full-service commercial airport for the Black Hills, serving several major cities throughout the United States.
It is the mission of Rapid City Regional Airport to provide a safe, environmentally responsible, and fiscally self-sustainable operation ensuring high-quality services and facilities