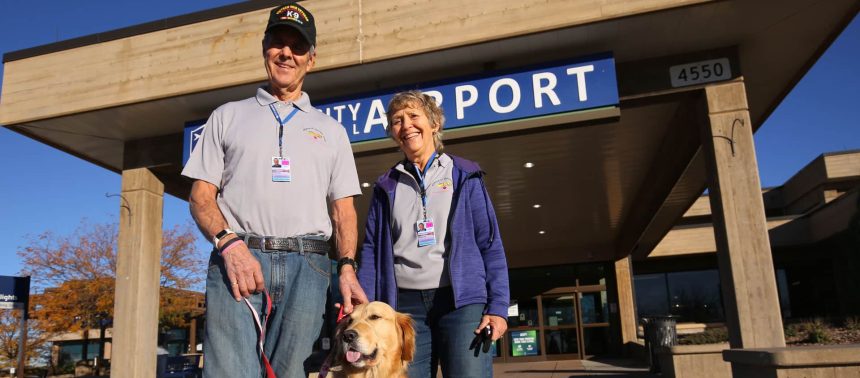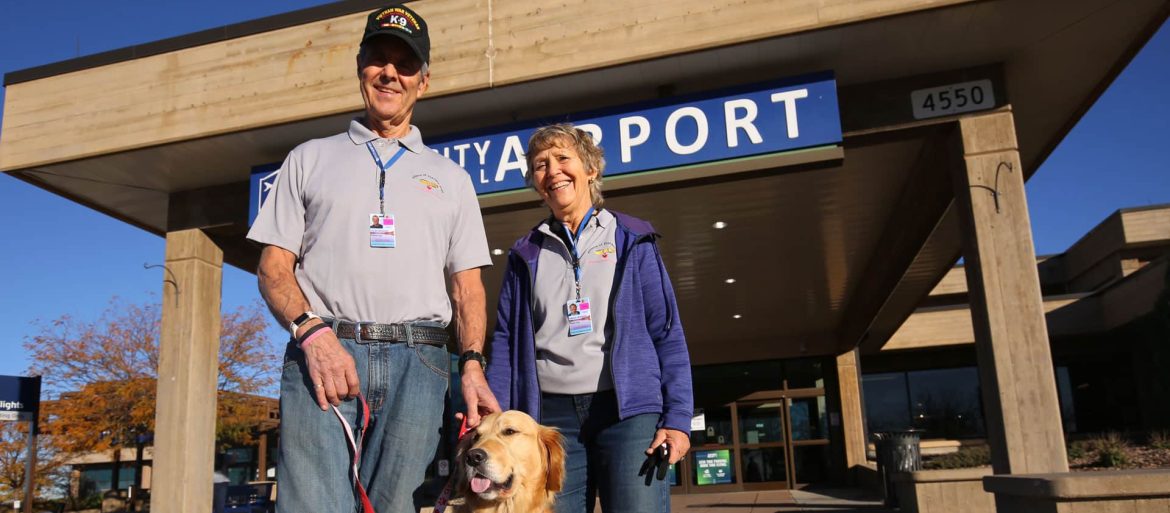 Airport Therapy Dog Volunteers Honored
Dan and Kathie Brusseau were honored at the December 20, 2022 Rapid City Regional Airport Board Meeting for their participation in the RAPaws for Passengers Therapy Program.
Since the program's inception, just over a year ago, they have
volunteered more than 240 hours and traveled 4,048 miles to provide a "pawsitive" experience for airport guests.
Their therapy animals, Dillon and Archie, are trained to
interact with a variety of people. Their roles are to create a relaxed, friendly atmosphere which helps travelers feel more comfortable while they wait for flights or pick up friends or family members.
Therapy animals under this program meet set national standards from programs such as the Alliance of Therapy Dogs to be certified, registered, and actively enrolled to participate in the program.
"The Brusseaus have shown immense dedication to the program" said Airport Director, Patrick Dame. "There is incredible value in every therapy dog visit to RAP. We regularly have the opportunity to witness the joy that is sparked when travelers, especially children, interact
with the dogs".