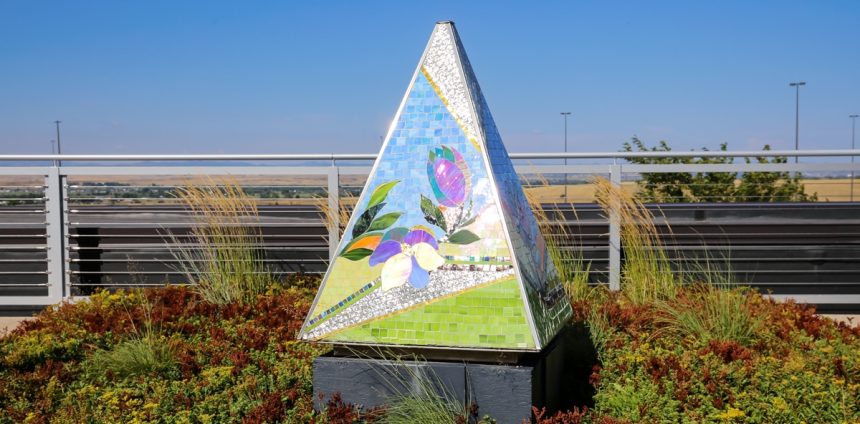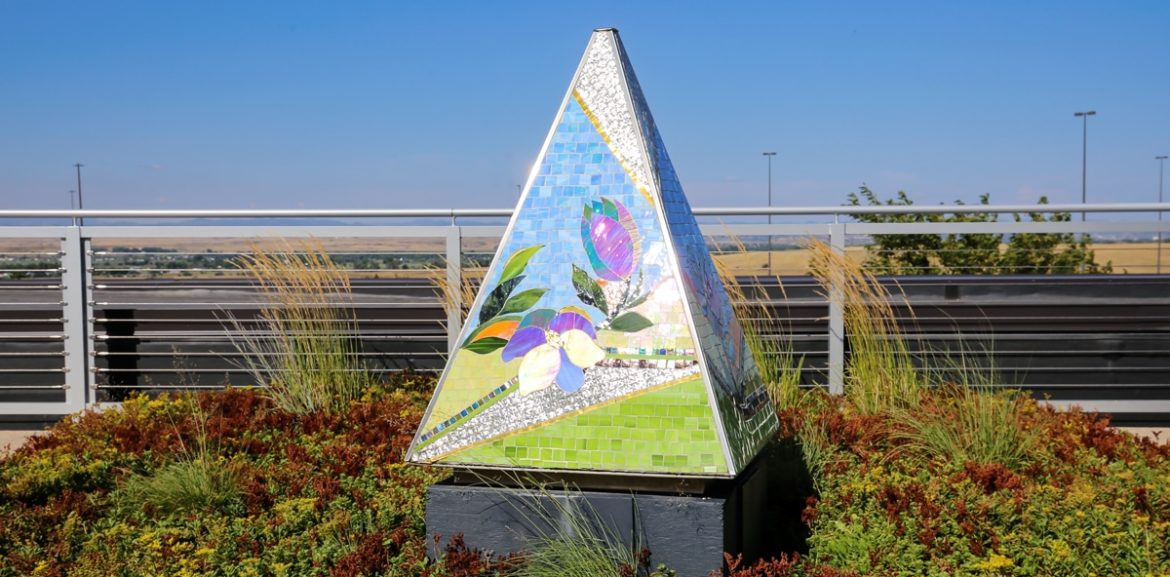 Airport Art: Black Hills Pasque
The Black Hills Pasque sculpture is now available for viewing pre-security on the airport green roof.
The piece, Black Hills Pasque, is a pyramid-shaped mosaic made of hand-cut glass tiles mounted in a stainless steel frame. The colorful sculpture is 30 inches at its base and stands about 40 inches tall.
"The sculpture is designed to be an eye-catching asset/complement to the beauty and architectural style of the Rapid City Regional Airport and the expansive views from the rooftop garden area," Love said. "The design is eye-catching, colorful, and sparkling. The intent is to draw attention to the beauty of the area in which it's positioned."
Love, a Rapid City artist, created her first outdoor mosaic sculpture for SculptureWalk in Sioux Falls in 2005. Since then she's designed indoor and outdoor mosaics for public display and private purchase. She recently created a large indoor panel for the new Sanford Aberdeen Medical Center in Aberdeen.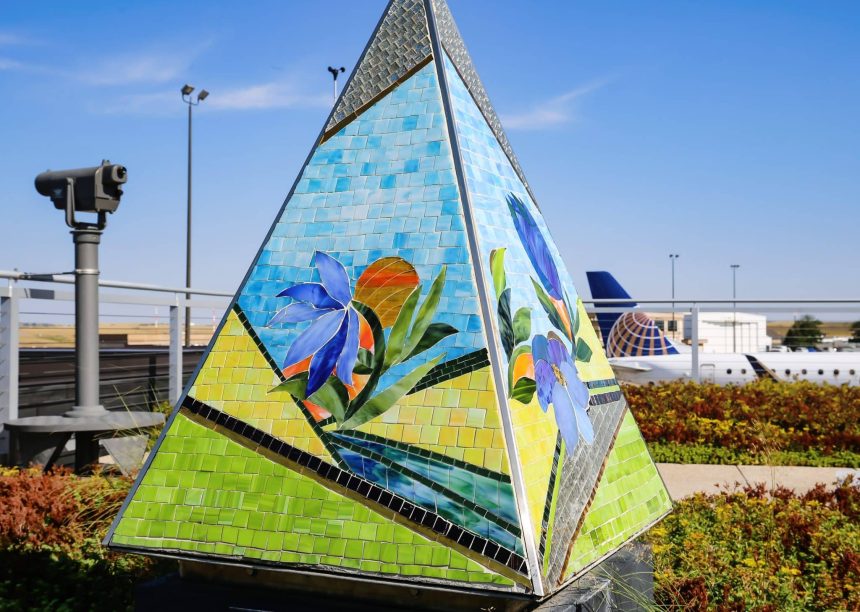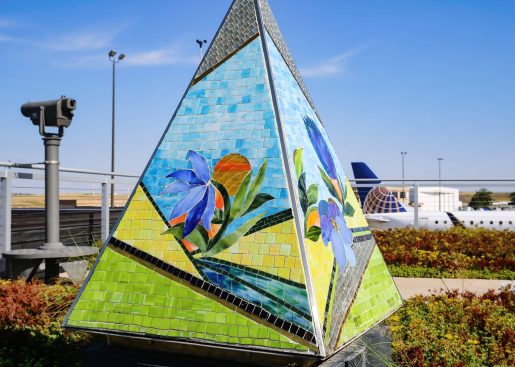 Black Hills Pasque by Chon Love
Passengers can enjoy the sculpture, watch the planes taxi, and view the Black Hills from the Rapid City Regional Airport green roof.