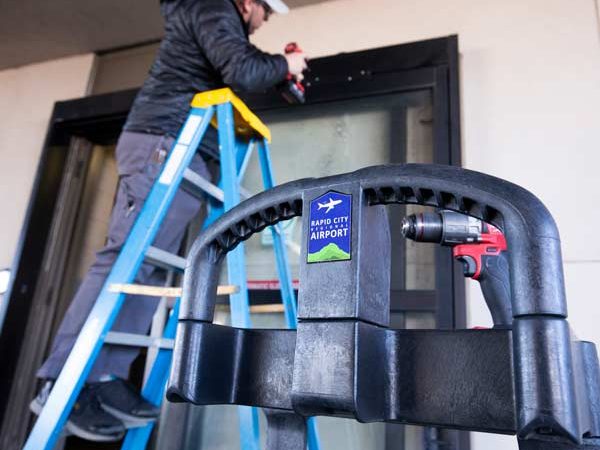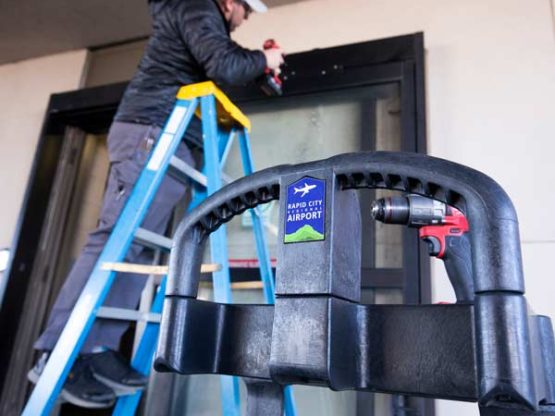 Hiring: Airport Landside Maintenance Technician I
$17.83 Hourly
Rapid City Regional Airport
4550 Terminal Rd. Ste 102
Rapid City, South Dakota 57703
United States
Full-Time
The City of Rapid City offers a comprehensive benefit package including vacation, holiday, and sick leave as well as medical, dental, life, and retirement.
For a more detailed overview of our benefit package, click here.
The City of Rapid City offers fantastic benefits including employer-paid health insurance premiums, 6% employer-matching retirement, life insurance benefits, short-term disability and generous vacation and sick leave time off. For a detailed benefit summary, click here. Starting level and wage depends on qualifications and experience.
It is the mission of the Rapid City Regional Airport to provide safe, efficient, environmentally sensitive, and economically self sustaining air transportation facilities responsive to the community needs. The Regional Airport has three functional divisions: Airport Finance and Administration, Airport Facilities and Maintenance, and Airport Operations and Security.
Union
This position is part of the AFSCME Union. Applications received within the work unit will be considered first.
Position Details
The Airport Landside Maintenance Technician I position maintains the Airport facilities and property. The ideal candidate must be willing to work variable hours, to include weekends and holidays and must be willing to work on an on-call basis.
Essential Duties and Responsibilities:
Performs all aspects of custodial duties including but not limited to; cleaning, scrubbing, sweeping, mopping, vacuuming, windows, dusting and removing trash.
Performs outdoor grounds maintenance which may include use of various hand and motor driven equipment including small loaders, road plows, sweepers, tractors, mowers, and tool cats.
Makes minor repairs to buildings, building equipment, and furniture and may use hand and power tools.
Installs and repairs various minor plumbing, electrical, and electronic components.
Operates and maintains airport systems that may include heating, ventilation, air conditioning, plumbing, electrical, hydraulic, mechanical, and computer controls, functions and/or operations.
Other duties as assigned.
This position will remain open until filled.
ABOUT YOU
We understand that your time is valuable and encourage you to apply if you meet the following minimum qualifications:
Must be age 18 or older.
High school diploma or general education degree (GED) and one year related experience and/or training facility maintenance, facility repair, or small to heavy equipment operations.
Must possess a valid driver's license. A Class B Commercial Driver's License (CDL) preferred, but not required.
Must obtain and maintain a Secure Identification Display Area (SIDA) Badge. Must obtain and maintain an airport movement area driver permit within 30 days from date of hire