Free Covid-19 Antigen Tests
In partnership with the South Dakota Department of Health, over 3,000 free COVID-19 Antigen home tests will be distributed at Rapid City Regional Airport. One test per incoming passenger will be available at ticket counter 6 or post-security at the Rushmore Memories Gift Shop.
These antigen rapid tests can be done at home in as little as 15 minutes. Passengers will be provided a step-by-step instruction guide to
complete testing. Those with a positive test result are encouraged to follow the CDC's isolation guidance.
Antigen tests do not meet testing requirements for international travel. For international flights, travelers must verify the type of test
required for each trip with their airline and destination country.
Masks are no longer required in the airport, however airlines may still require a face covering to fly. Please contact your carrier for additional information.
Proof of vaccination is not currently required for domestic travel to Rapid City Regional Airport.
There are currently no quarantine requirements in South Dakota for inbound travelers.
We encourage all airport users to practice personal responsibility and social distancing while visiting the Rapid City Regional Airport (RAP).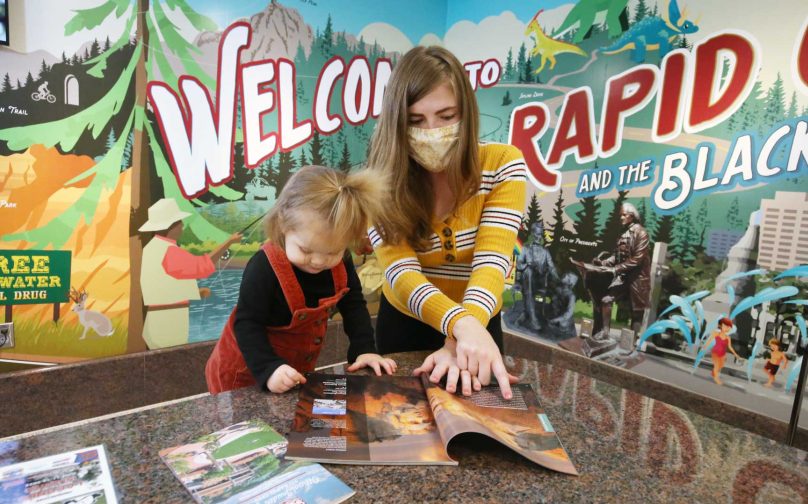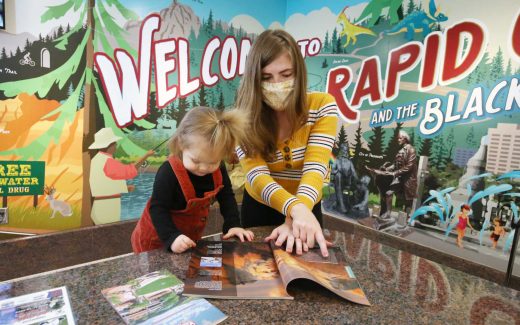 Additional Covid-19 Prevention Measures:
In addition to our regular cleaning schedule, we have implemented a very robust cleaning program that includes continuous cleaning and disinfecting of all areas in the terminal during normal operating hours. This includes all high touch points such as handrails, door handles, elevator call buttons, hold room seating areas, trash bins, water fountains, etc.
Other elements of our program include:
Overnight UVC treatment using state-of-the-art contact-less sterilization equipment effectively killing viruses, germs, bacteria, fungi & more
Escalator handrails continually sanitized with UVC treatment
Bipolar Ionizer Air Purification System Installed